4G 5G Outdoor CPE Router
Outdoor CPE Internet Gateway with 4G 5G Mobile Modem and SIM Card Slot
Outdoor CPE with Mobile Modem
The outdoor CPE router is a standalone internet gateway to connect to 4G/5G mobile networks and provide reliable internet connectivity for outdoor events, rural areas, etc.
The rugged outdoor CPE is designed to work in outdoor and demanding environments. It has an IP67-rated waterproof enclosure to withstand harsh outdoor conditions.
External antennas enhance the mobile and Wi-Fi signals
Outside Wi-Fi coverage and Ethernet on the PoE injector
Broadband industrial 4G/5G mobile modem inside
Various models for global 3G 4G-LTE and 5G-NR networks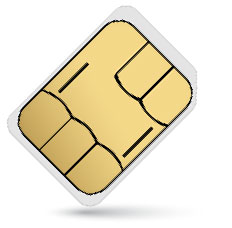 Unlocked cellular modem with 4FF Nano SIM card slot(s)
Selecting the mobile carrier with stronger signals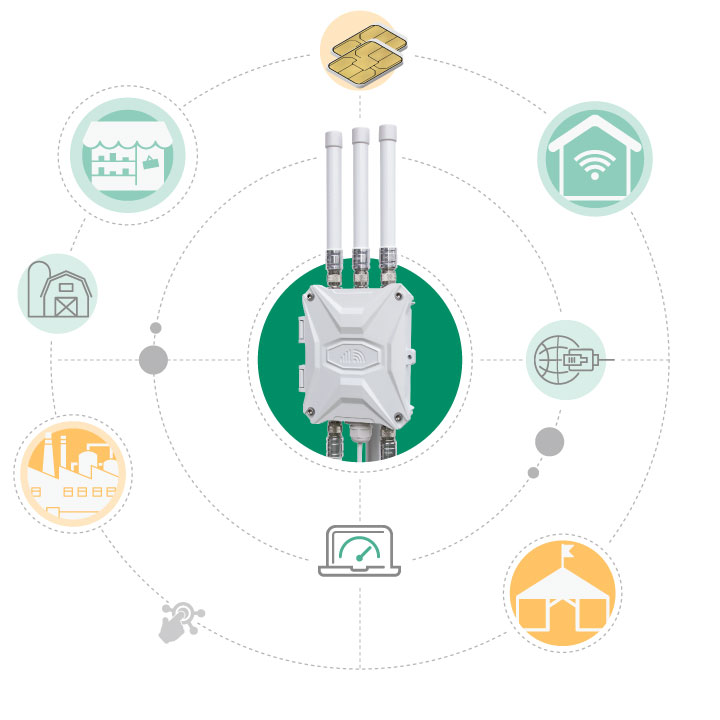 Below are the general outdoor 4G CPE, the latest outdoor 5G CPE, and typical outdoor CPE router kits for various countries.
If your area is not covered, please contact us for chooseing the correct mobile SIM card modems.
---
The high ingress protection ensures reliable mobile internet connectivity in harsh outdoor conditions. With solid protection and durable waterproofing methods, outdoor CPE routers can withstand permanent installation in challenging environments like marinas, farms, mines, etc.
Go Outdoor - Better 4G 5G Signals and Wi-Fi Coverage!
The mobile internet from SIM cards works well in outdoor CPE routers as long as there is cellular 4G/5G signal coverage. With the external antennas, the outdoor CPE router receives the best available outside mobile signal with minimum radio frequency attenuation and avoids interferences with home appliances. The low-loss N-female type antenna ports allow attaching upgraded RF antennas in signal blind areas.
The outdoor CPE SIM card modem router helps you remove reliance on physical cables or land-based connections. You can also use it to provide redundancy if landline internet goes down. It can be easily mounted on poles, walls, or vehicles to provide wired Ethernet and wireless Wi-Fi coverage in outdoor spaces.