Outdoor 4G/5G Router for Europe
Flexible outdoor 4G 5G broadband solution for home internet, rural areas, and industrial sites.
Dedicated to outdoor mobile modem routers, we strive to improve outside internet coverage and connectivity for the home office and industry applications.
Outdoor SIM Card Internet Gateway
The outdoor router is a standalone wireless CPE router with a European mobile modem and Nano SIM card slot(s). Insert a SIM card into the router and enjoy the fast 4G/5G broadband internet speed. Also, add backup mobile internet to your existing landline internet.
No setting fee! No cable bills! Conveniently choose the mobile carriers and data plans!
Industrial Quality and Exterior Antennas
Rugged industrial router -- Ready to go to extreme weather and harsh environment.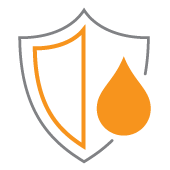 IP67 waterproof enclosure with surge protection.
Light-weight Aluminum router box and outdoor coating.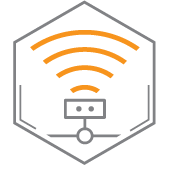 Exterior antennas receive the best signals, especially in rural areas.
Powerful Wi-Fi covers 100~300 meters and provides PoE Ethernet.
Outdoor Router Applications
Broadband internet for home and rural areas
Backup mobile internet for shops and restaurants
Enhanced Wi-Fi coverage for outdoor devices
M2M optimized industrial Wi-Fi SIM router
Flexible 4G 5G router for temporary events
Stay connected on board and the road
Warranty & Services
Free shipping from Europe. Tax included.
Safe and fast express delivery.
Secure pay by Paypal and Credit Card.
15-day money back & 1-year quality warranty.
CE-certificated router - Strict quality control.
Ultra waterproof protection IP67 (IEC 60529)
| | |
| --- | --- |
| SKU: EZR34T-E520 |   |
| Europe 5G SIM Modem max 3.4Gbps | |
| Dual SIM slots. LTE Cat.19 fallback. | |
| MIMO 5G WiFi external antennas | |
| 52V PoE with 1Gbps Ethernet | |
| Patented IP67 waterproof router box | |
US$

489
---
Choose the Routers by Applications
The SIM card modem routers use the mobile modem categories to define the performance, including the upload and download speed rates. Here is the general introduction. Need more? Our skillful engineering team can help you to design OEM/ODM customized solutions.
Fast Broadband Internet
The LTE-Advanced CAT6/12 and new 5G-NR modems utilize multiple bands to enlarge bandwidth and increase peak internet speed. They can support gaming, video streaming, and high-speed internet surfing.
Low Traffic Demands
The economical CAT1/4 modems are IoT & M2M optimized to provide essential mobile internet with low throughput and minimum consumption.
Router SKU
Category
Max Download
Max Upload
LAN / WiFi
EZR34T-E520
5G-NR NA & NSA
LTE CAT19
3.4 Gbps
900 Mbps
1000/1200 Mbps
EZR34-E012
LTE CAT12
600 Mbps
150 Mbps
1000/1200 Mbps
EZR33L-E6
LTE CAT6
300 Mbps
50 Mbps
100 / 300 Mbps
EZR33L-E4
LTE CAT4
150 Mbps
50 Mbps
100 / 300 Mbps
EZR33L-CAT1
LTE CAT1
10 Mbps
5 Mbps
100 / 300 Mbps
Flexible Modular Design
Featured by modular design, flexible configuration, and open-source router firmware, the outdoor routers have been installed in diverse scenarios worldwide. On the right side are the most asked upgrade options.
We love to hear from you. Contact us if you have any questions.
N-Female antenna sockets support:
Larger omni antenna for boats and vehicles
Directional Yagi & Panel antennas for fixed locations
PoE - Power and Ethernet over LAN cable
Alternative DC power supported, wide 9~52Volt