Outdoor 5G Router 5G-NR Modem
Fast-speed 5G mobile internet solution with robust connectivity for harsh environments.
Outdoor 5G Internet Gateway
The outdoor 5G router has a built-in 5G-NR mobile modem and two SIM card slots. It connects to 5G mobile networks and provide reliable cellular internet in remote locations and high-speed internet in urban areas.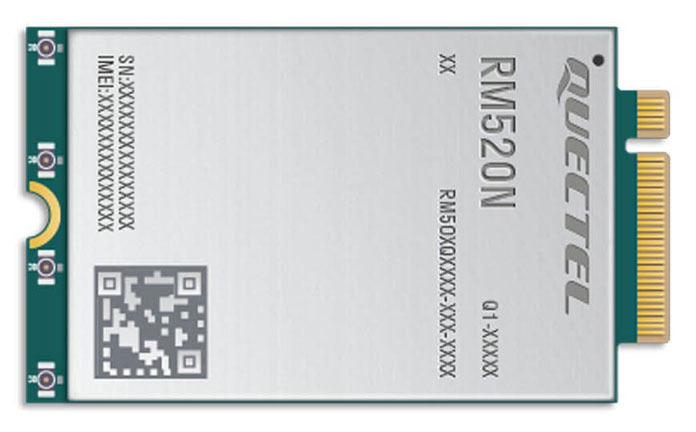 Broadband 5G-NR mobile modem - Max speed 3.4Gbps
Supports global Sub-6 GHz 5G networks & 3G/4G fallback
Single 5G-NR modem with two Nano SIM card slots (4FF)
Backup SIM and selecting the carrier with stronger signals
The rugged outdoor 5G router has an IP67-rated waterproof enclosure to withstand harsh outdoor conditions, including rain, dust, lighting, etc., while providing 5G internet access.
The external antennas enhance the mobile signal for better coverage.
Replaceable antenna ports - Rugged low-loss N-Female standard.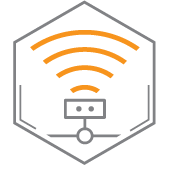 Broadcasts dual-band WiFi for connecting outdoor devices.
Provides a 1-Gigabit Ethernet on PoE injector to link wired devices
The outdoor 5G router can be used in a various outdoor and remote locations where reliable internet is needed, such as:
Farms, ranches, and home office internet
Oil rigs, remote mining, and construction sites
Outdoor events and festivals
Public parks and campgrounds
Boats, vehicles, and transportation hubs
Disaster relief situations
| | |
| --- | --- |
| SKU: EZR34T-A520 |   |
| Global 5G-NR SIM Modem - max 3.4Gbps | |
| Dual SIM slots. 3G & 4G Cat.19 fallback. | |
| 5G-NR WiFi FRP external antennas | |
| Power over Ethernet - 1Gbps LAN | |
| US Patented IP67 waterproof enclosure | |
US$

509
---
Switch to the future-proof 5G routers for faster speeds and enhanced capacity!
The outdoor 5G router provides higher bandwidth, faster speeds, and lower latency than the 4G LTE routers. The 5G router delivers as fast as max 3.4GHz download and near real-time communication. The 5G router provides a significant performance advantage for high-bandwidth applications.
However, we can still expect 4G-LTE routers to continue service for at least 5-10 years, especially in rural areas and IoT industrial fields. Check more of the Outdoor 4G-LTE Routers for low-traffic demand applications.
Modular Design Hardware
Featured by modular design and flexible configuration, the outdoor routers have been installed in diverse scenarios worldwide.
Open Source Firmware
The cellular router firmware is open-source yet powerful with mobile drivers, multi-WAN, firewalls, VPN tunnels, software centers, and more.
Need more? We provide extended customization options and OEM services tailored to your unique needs.
Check the Success Stories of the other users!
Got a question? Contact us to get technical support.