External Antennas
High-gain MIMO Antennas
Get the Best Signals in Outdoor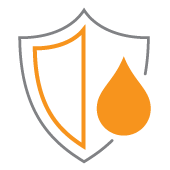 Waterproof Enclosure
IP67 Weather Proof Box
Withstand Extreme Weather
4G LTE Router with SIM Slot
Stay online by 4G SIM Router. Guaranteed LTE internet connection as long as you have mobile signal coverage.
The 4G router has an LTE modem to connect to widely deployed mobile networks. It's unlocked to support major carriers and works standalone with a WiFi hotspot and Ethernet connection. Read more about how it works.
Why Outdoor Router?
The outdoor router helps eliminate slow cable internet without setting fees and cable bills.
The outdoor 4G router uses external antennas to receive the best mobile signals with fewer interferences and barriers outside. It connects to your computers and cameras with fast-speed LTE internet. Read more about why use the outdoor router.
Weatherproof Router Enclosure
IP67-rated outdoor router 4G WiFi internet gateway. U.S. patented waterproof enclosure.
The outdoor waterproof router, made from lightweight aluminum, withstands extreme weather and challenging environments. It provides reliable internet connections in rugged deployments requiring flexible 4G mobile WiFi coverage. Check more about waterproof router.
Success Stories
Trusted by worldwide users! The industrial and outdoor SIM routers work well in many scenarios, such as home, office, farm, IoT, and many rugged applications. Check more success stories on Case Study.
Needed a stronger WiFi signal together with a wired signal in the outback. With the excellent & persistent help of the Sales assistant and the Technical specialist who investigated and programmed the router remotely, it works fantastic now. 5-star rating for the support Service. Exceeded my expectation and Recommended!
I would like to express my sincere gratitude for the tremendous help you provided three years ago during the launch of our local communication network based on your products. Our network consisted of an outdoor 4G router and an EZR13 WiFi extender, and we have been extremely satisfied with their performance.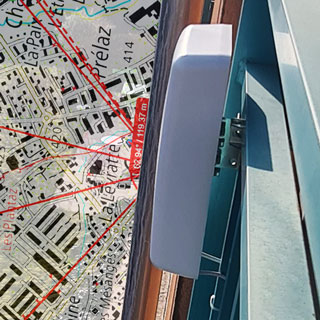 Boosting 4G work-from-home speed and reliability in an urban environment.
Installed an external panel antenna on the balcony, then ran the 5-meter coaxial cable to the EZR23 mobile modem. I get an average 63Mbps download speed on Ethernet. I couldn't get such great speeds before. The router works very well.
Works well, good debit even if I live in the woods in a region with a low population density—perfect sealing for outdoor. And I must thank the technical support that helped configure the router. I changed the SIM card, and it was not working; they took the time to remote control the router, so now that works. I recommend their products; many thanks !
We are in a problematic rural location surrounded by hills with no line of sight to anything, so getting something that supports LTE multi-bands and an external antenna is imperative. The Outdoorrouter is one of the few devices that does and has proved to be better than fit for purpose—an excellent device supported by superb service and support.
A very well-made product. I had some issues obtaining an internet connection, but after contacting the supplier. The engineer remotely connected to my device, and everything was set up and working well within a few moments. Fast response and very good quality communication. I highly recommend this product and supplier.