American 4G LTE Outdoor Router
Outdoor 4G LTE router with SIM card slots and provide cellular, WiFi, and Ethernet connections.
Your Outdoor 4G Internet Gateway
Slow cable internet? Weak 4G router signals indoors?
The outdoor 4G LTE router has SIM card slots and external antennas to receive the best available outside cellular signals and provides wireless WiFi hotspots and wired Ethernet.
The best 4G rural internet router.

No setting fee. No cable bills. Take all workable SIM cards.

Outdoor WiFi CPE. Robust wireless coverage.
Outdoor 4G Router with WiFi CPE & Ethernet
Unlocked outdoor router integrated American standard 4G LTE modem and take all workable SIM cards in your area.
The outdoor external antennas capture the best 4G LTE coverage without indoor radio frequency (RF) interferences and fewer barriers.
Rural 4G Internet
Receive stronger outdoor signals & enjoy the fast-speed LTE internet.
Temporary Internet
Use a SIM card to set up temporary internet for outdoor events.
Outside WiFi CPE
Reliable WiFi with long-range wireless coverage for cameras, etc.
Waterproof Router
Provides 4G internet for IoT sensors, industrial sites, etc.
Outdoor Router In Waterproof Enclosure

The outdoor router has a waterproof enclosure made from aluminum with an outdoor coating that withstands challenging environments and rugged deployments.
Tested below water in an immersion tank for 30 minutes.

Certificated by IP67 standards of IEC 60529: 1989 + A1: 1999 + A2: 2013.
Featured by industrial-grade circuit design, it can work well in extreme weather, even -40°C cold and +80°C hot temperatures.
Outdoor Router with SIM Card Slot
The outdoor 4G router has an American standard LTE modem and SIM card slot to connect to broadband cellular networks in the USA.
The 4G LTE router is unlocked and compatible to work with all American SIM card providers, including AT&T, T-Mobile, Bell, Telus, etc.
Outdoor 4G WiFi CPE
The standalone outdoor 4G router provides MIMO WiFi hotspots and a wired Ethernet on the PoE injector.
Driven by a 1-watt booster, the WiFi hotspot offers you long-range outside wireless coverage.
Safe & Open Source Firmware
The plug-and-play 4G LTE cellular router has open-source firmware, is easy to use, and integrates a bundle of powerful dedicated tools for daily use.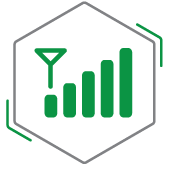 It has prebuilt modem drivers, various cellular protocols, APN parameters, and a keepalive supervisory program.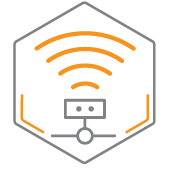 It provides QoS, firewall, VPN clients, etc. Control the router with root authority on the Web UI, SSH, and remote cloud address.
Outdoor 4G Router Online Shop
It's time to get an outdoor router to maximize signal reception and build your outside internet gateway.
Select Routers by LTE Category
The 4G router modem uses the LTE Categories to define its performance. The most popular models are CAT6 and CAT12, which has carrier aggregation with a faster speed. The CAT4 is suitable for low-traffic demands.
LTE
Category
Maximum
Download
Maximum
Upload
Carrier
Aggregation
3GPP
Release
CAT4
150 Mbps
5 Mbps
No
Rel 8
CAT6
300 Mbps
50 Mbps
2x CA
Rel 10
CAT12
600 Mbps
150 Mbps
3x CA
Rel 11
The default Omni-directional antennas pick mobile 4G signals in all directions. You can replace them with higher-gain antennas.
When you get excellent cellular signal coverage in indoor areas, you may consider using indoor cellular routers.
We have guaranteed safe express delivery from local warehouses in Los Angeles.
You may return the shipment within 15 days, and you will get the 1-year quality warranty upon receiving the shipment.
Full-scale Technical Supports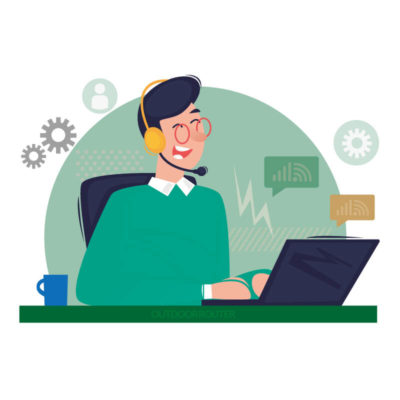 The network configurations can be complicated for many users. Do not worry! We take care of all your network issues.
We love to hear from you!
We provide tested tutorials and online manuals. In addition, there is vast online guidance for open-source 4G router firmware.