Cat6 UK Outdoor 4G MIMO Router WiFi 300-Yard
Powered by Cat6 cellular modem, the UK outdoor router provides 300Mbps fast speed internet over 4G LTE-A cellular networks. Integrated MIMO technology for both 4G and Wi-Fi, also support LAN Ethernet and Wi-Fi relay. Designed for use in remote areas.
• Cat 6 LTE-A modem – Support major UK mobile carriers.
• 2T2R MIMO Wi-Fi with 25~27dBm booster. Covers 150~300 yards radius.
• Wi-Fi speed is up to 300Mbps and supports 57 concurrent users.
• PoE power over Ethernet over 300-feet. Included 48Volt PoE.
• IP67 rated. Withstand extreme weathers & rugged deployments.
Out of stock
Outdoor 4G MIMO Router
 Support Major UK Mobile Carriers
Cat 6 Modem – Max 300Mbps
Cat.6 LTE-A Mobile Modem
2T2R MIMO 4G LTE-A modem with high sensitivity
Download speed up to 300Mbps
Support major mobile carriers & carrier aggregation
Support roaming in Europe, Africa, Asia (EMEA)
2.4G MIMO Wi-Fi with Booster
2T2R MIMO Wi-Fi and high-gain antennas
Wi-Fi transmission speed up to 300Mbps
Wi-Fi booster inside, cover 150~300yd radius
Support up to 57 concurrent Wi-Fi users
PoE (power over Ethernet)
PoE support IEEE 802.3af/at
PoE injector included, work with 48V PoE switch
Support 100-yard PoE LAN cable
Support 12~24Volt PoE (*Modification needed)
IP67 Waterproof Protection
Designed for rugged deployments
IP67 hardened aluminum alloy case
Waterproof connectors
Integrated surge protection
UK Mobile Broadband Modem
The UK 4G Outdoor MIMO Router uses Quectel EP06-E mobile broadband modem which takes 2pcs 4G antennas and delivers 300Mbps downlink and 50Mbps uplink data rates.
The LTE-A Cat6 broadband mobile modem is designed to use in the UK and also support roaming in Europe, Africa, and Asia. The cellular modem supports major mobile carriers in the UK, such as EE, O2, Three, Vodafone, Tesco, Virgin, GiffGaff and so on. Besides 4G FDD-LTE and 4G TDD-LTE, it also supports 3G WCDMA mobile networks.
The 4G LTE-A cellular modem is certificated by CE / RCM / GCF / Deutsche.
* The SIM card is excluded.
2.4G MIMO Wi-FI with Booster
Integrated with 25~27dBm Wi-Fi booster, the UK 4G Outdoor MIMO Router covers up to 150~300 yards radius in open area.
Complying IEEE 802.11b/g/n & IEEE 802.3u standards and 2T2R MIMO Wi-Fi technology, the outdoor MIMO router provides high-speed wireless speed up to 300Mbps. It accepts to connect up to 57 concurrent users to the Wi-Fi network.
You can enable/disable Wi-Fi, hide Wi-Fi SSID, encrypt Wi-Fi hotspot, setup firewall, and filter MAC address for the Wi-Fi network. The Ethernet (LAN) connection is also available.
PoE – Power over Ethernet Cable
Powered by PoE (power over Ethernet), you only need one LAN cable for both power and data. Supports 802.3af/at PoE standards, you can power up the outdoor router with 48Volt PoE switches over as long as 100-yard LAN cable.
The default 48Volt PoE injector and 30-feet LAN cable are included in the package.
IP67 Rated Waterproof Protection
Ideal to deploy in rural areas such as the park, coast, camping site, construction site and outdoor events of the golf course, outdoor concert, flea market, and business summit.
IP67 hardened industrial-grade aluminum alloy case enclosure the 4G Outdoor Router to withstand extreme weather conditions and rugged deployments. The outstanding metallic case could protect the 4G router from dust and capable of withstanding water immersion above 3-feet for 30 minutes.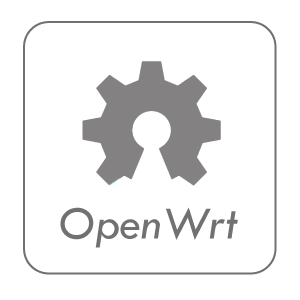 Outdoor 4G MIMO router is one of the open source devices.
Original OpenWrt v18.05 firmware inside along with powerful tools.
Overview the OpenWrt firmware for 4G router in the demo video.
What Will You Get in the Package
Package Contents
1 x UK 4G outdoor MIMO router
4 x Omni antenna
1 x 30-feet LAN cable
1 x 48V PoE injector
1 x Mounting set & tool
1 x SIM card adapter
Y6U Y6E & Y6O - Cat.6 LTE-A Mobile Modem
LTE Category:
CAT.6 (3GPP E-UTRA Release 11)
4G FDD Bands:
B1/B3/B5/B7/B8/B20/B28/B32Rx
Download max 300Mbps / Upload max 50Mbps
4G TDD Bands:
B38/B40/B41
Download max 260Mbps / Upload max 28Mbps
2xCA
Carrier Aggregation:
B1+B1/B5/B8/B20/B28
B3+B3/B5/B7/B8/B20/B28
B7+B5/B7/B8/B20/B28
B20+B32Rx | B38+B38
B40+B40 | B41+B41
3G Bands:
B1/B/3B5/B8
DC-HSDPA: DL Max 42Mbps
HSUPA: UL Max 5.76Mbps
WCDMA: DL 384Kbps / UL 384Kbps
Bandwidth:
1.4/3/5/10/15/20/40(2xCA)MHz
Support Antenna:
DL MIMO, supports Rx-diversity
Temperature:
Working: -40°C ~ +80°C
Working Area:
EMEA: Europe, the Middle East and Africa
APAC: Asia-Pacific (Excluding Japan and CMCC)
and Brazil
Certification:
CE / RCM / GCF / Deutsche
CAT.6 Modem For EMEA APAC & Brazil
CPU:
Qualcomm Atheros QC9531
Frequency:
650MHz
Memory:
128MB
Flash:
16MB
SIM Card:
Standard SIM card (25x15mm) **Exclude**
LAN Port:
1x10/100Mbps RJ45 port on PoE injector
Indicator:
Power & system
Consumption:
< 3 Watt
Temperature:
Working: -30 to 80°C
Storage: -50 to 95°C
Humidity:
10%~90% RH
Installation:
Pole mounted
4G Omni Antenna:
Frequency: 698~960 / 1710~2700MHz
Gain: 3~4dBi / V.S.W.R.: ≤ 2.5
Wi-Fi Antenna:
Frequency: 2400~2500MHz
Gain: 5dBi / V.S.W.R.: ≤ 2.5
Measurement:
Φ21×178mm
Connector:
N-male
Polarization:
Vertical
Impedance:
50 Ω
Max Input power:
10 Watt
Wi-Fi standards:
IEEE 802.11 b/g/n & IEEE 802.3u
Transmission rate:
300Mbps by 2T2R MIMO Wi-Fi
Frequency:
2412~2484 MHz
Channel:
1~13
Bandwidth:
20/40 MHz or Auto
Output power:
802.11n: 23±2dBm for OFDM mode
802.11g: 25±2dBm for OFDM mode
802.11b: 27±2dBm for CCK mode
Wi-Fi mode:
11b / 11g / 11n only
11b/g mixed or 11b/g/n mixed
Concurrent user:
57 users
| | |
| --- | --- |
| Bootloader: | U-Boot v1.1.3 |
| Firmware: | OpenWrt v15.05.01 |
| Computer: | Windows XP Vista 7 8/8.1 MAC OS OS X10.7+ |
| | |
| --- | --- |
| Input power: | PoE: 48Volt |
| PoE standard: | 802.3af/at |
| Cable length: | Support 100 meters |
| Wiring: | Ethernet 1,2,3,6 / DC+ 4,5 / DC- 7,8 |
Before inserting the SIM card, please turn off the router power by disconnect from the PoE injector. If the SIM card was inserted when the router was turned on, please reboot the router.

EZR30 takes 2FF standard SIM card; size is 25x15mm. If your SIM card is 3FF micro or 4FF nano, please use the provided SIM card adapter.

When you insert the SIM card, make sure the golden pins face down, and the notch is inside. After correct inserted the SIM card, you can hear a tiny "click" sound.
After inserted the SIM card, you can log in the router and click top menu "Network / Interface" to check the signal information including network provider, network type, and signal strength (the unit is dBm).
Some of the carriers require to input APN, access point name. You can log in the router, click "Network / Interface", then click "Edit" on the row of "Mobile". 
APN: the APN gateway address
PAP/CHAP username: Username
PAP/CHAP password: Password
Click "Save & Apply" to apply the new APN parameters. It usually takes a few seconds to re-setup the mobile internet connection.