Dual-band Outdoor WiFi Extender 1200Mbps
Rugged outdoor WiFi extender boosts your outside wireless coverage and blankets up to 100-260 meters for gardens, yards, patios, etc. Using 2×2 MIMO and high-gain external antennas, it pushes wireless speeds up to 1200Mbps and supports massive users.
Outdoor WiFi AP CPE with 27dBm boosters – Covers 100~260 meters.
Fast speed up to 1200Mbps and supports 128 concurrent users.
1Gbps 52V PoE – Supports PoE injector switch and DC power.
Waterproof antidust antirust enclosure withstands extreme weather.
Exclude mobile modems!
Waterproof Outdoor WiFi Extender
The ultimate dual-band WiFi range extender solution for any outdoor space.
Get robust, long-range WiFi wherever you need it – this powerful MIMO extender is built to provide maximum coverage to any outdoor environment.
This rugged, IP67-rated WiFi extender delivers seamless internet coverage across outdoor residential, commercial, and industrial settings. With high-gain omnidirectional antennas broadcasting dual 2.4GHz and 5.8GHz MIMO signals, it provides up to 1200Mbps speeds and blankets up to 100-260 meters with reliable, long-range wireless coverage. The waterproof enclosure ensures flawless performance in any weather, making it ideal for extending connectivity to outdoor areas.
Extending WiFi Range for Outdoor Spaces
Using WiFi relay technology (1), the outdoor WiFi extender can connect wirelessly to your 2.4GHz and 5.8GHz WiFi hotspots. Or, it can connect to your internet router via a LAN cable and a PoE injector (2). The PoE (Power over Ethernet) injector delivers power through the LAN cable, eliminating the need for a separate power source and simplifying the setup.
Once connected with a WiFi relay or LAN, the outdoor extender creates high-powered WiFi hotspots from a 1-watt MIMO WiFi booster. The boosted wireless signals blankets your outdoor area with fast, reliable speeds. It expands coverage and eliminates dead zones in outdoor spaces like gardens, yards, patios, etc.
Dual-band MIMO WiFi Hotspots
1-watt WiFi booster covers 100~250 meters
WiFi transmission speed up to 1200Mbps
Support up to 128 concurrent WiFi users
1Gbps PoE (Power over Ethernet)
IEEE 802.3at standard passive PoE
1Gbps 52Volt PoE injector & 10-m LAN cable
DC socket for 9~48Volt DC power
IP67 Waterproof Enclosure
Designed for rugged deployments
Waterproof gland and connectors
Integrated excellent surge protection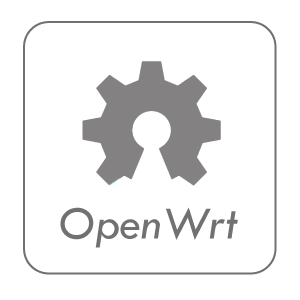 Opensource WiFi Router Firmware
Standalone WiFi router – fat AP WiFi CPE
Full authority with SSH, Software center, etc
Free remote access Traversal-Cloud
Long-range WiFi Extender Outdoor
The extender's powerful 27dBm (1-watt) MIMO WiFi radios blanket up to 100-250 meters with strong wireless coverage outdoors.
Using 2×2 MIMO technology along with high-gain antennas, it can push wireless speeds up to 1200Mbps while supporting up to 128 connected devices. You have complete control over the extender, hide the WiFi SSIDs, configure firewall protection, filter client devices, port forwards, and VPN tunnels.
With robust MIMO performance and customizable network settings, this outdoor extender delivers maximum wireless coverage to any outdoor environment.
Power over Ethernet (PoE) for Simple Installation
The outdoor WiFi extender uses PoE (Power over Ethernet) as its default power source. PoE delivers power and data over a single Ethernet cable. It is compatible with 802.3af/at standard 48-52V PoE injectors, switches, and extenders.
It supports a maximum of 50 meters with minimum attenuation and can be extended further by adding PoE range extenders. No need to hunt for electrical outlets outdoors.
For installation flexibility, the extender also accepts direct 9-48V DC power input. If PoE is unavailable, you can connect an AC-DC power adapter or DC battery pack to the DC socket.
Rugged and Weatherproof for Any Environment
The outdoor WiFi extender is encased in an IP67-rated waterproof enclosure and integrated lighting protection, making it ideal for any environment, from blazing heat to freezing cold. The rugged housing protects the extender from dust, heavy rain, snow, and water immersion up to 1 meter deep.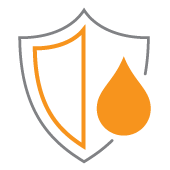 Durable waterproof enclosure designed for extrem environments.
A set of o-rings seals and gaskets against water and dust.
With effective heatsink fins and rain diverters, the WiFi extender works in the temperature range of -40° ~ +80° celsius.
Flexible Firmware for Custom Network Control
This outdoor WiFi extender runs on open-source firmware that provides robust functionality for network management. The intuitive web interface lets you easily configure settings, monitor performance, troubleshoot issues, and customize modes to suit your needs – all from any internet-connected device.
Whether using it as a standalone access point, a wireless client, or a range-extending repeater, the firmware offers the versatility to deploy it for a variety of outdoor spaces and use cases.
What Will You Get in the Package
Package Contents
1 x Outdoor Wi-Fi extender
2 x Omni Wi-Fi antenna
1 x 10-Meter LAN cable
1 x 52V PoE injector
1 x Mounting set & tool
EZEN4X_V2 - Router Motherboard
CPU Chipset:
MTK7621AT MIPS1004Kec
Clock Speed:
880MHz
Memory:
DDR3 256Mbyte / SPI FLASH 16MB
Indicator:
System / WiFi / Power / Internet
Consumption:
≤ 25 Watt
Temperature:
Working: -30 to +70°C / Storage: -40 to +85°C
Humidity:
0%~100% RH
Physical Interface:
1x PoE & LAN and 1x PoE & WAN
1x Reset button
Frequency:
2.4GHz: 2412~2472 MHz
5.8GHz: 5180~5825MHz
Wi-Fi Channel:
1~13
149, 153, 157, 161, 165
Speed Rate:
300Mbps
867Mbps
Output Power:
27 ± 2.0 dBm
24 ± 2.0 dBm
Sensitivity:
≤ -64 ~ -91 dBm
≤ -55 ~ -82 dBm
Wi-Fi Standard:
IEEE 802.11 a/b/p/g/n/ac wave2
Modulation:
OFDM / BSDK / QPSK / DQPSK / DBPSK
MIMO WiFi:
2T2R Wave 2.0 MU-MIMO
2 x Wi-Fi Antenna:
2400~2500 / 5150~5850 MHz
Gain: 5 dBi / V.S.W.R.: ≤ 1.92 / >65% Efficiency
Connector:
N Male
Measurement:
Ø 20 mm / Length 200 mm
Material:
Fiberglass pipe and PCBA feed
Polarization:
Linear Polarization
Impedance:
50 Ω
Input:

AC 100~240Volt 50/60Hz

Output:
52Volt 0.5Amps
LAN Cable
CAT6 outdoor 10-meter cable included
* Support max 50-meter length.
PoE Wiring:
TIA/EIA568B Standard
DC+ 4,5 | DC- 7,8 | 1Gbps Ethernet on all wires
AC Plug:
EU / GB / US / AU standard available
* Ship depends on the destination.
| | |
| --- | --- |
| DC Socket: | Takes wide-range 9~52 Volt DC power |
| DC Jack: | Supports Outer Ø5.5mm / Inner Ø2.1mm / Length 10mm |
| DC Wire: | Supports max length 12-meter |
Note:
1. DC power supply is not included.
2. Do not input overloaded power, especially the electric current!
3. The typical DC power sources are 12V 1.5~2.0A or 48~52V 0.5A.
You may also like…
| | |
| --- | --- |
| SKU: EZT405 | |
| PoE 48/52Volt - IEEE802.3af/at | |
| 5x 10/100/1000Mbps RJ45 | |
| 65watt total power budget | |
US$

50