Outdoor MIMO WiFi Extender 2.4G 300Mbps PoE
Outdoor WiFi extender with MIMO 2.4G Wi-Fi rated speed 300Mbps.
Designed for use in outdoor areas and rugged deployments.
• MIMO Wi-Fi with 25~27dBm booster. Covers 100~260 meters radius.
• Wi-Fi speed is up to 300Mbps and supports 57 concurrent users.
• PoE power over Ethernet. Support 48Volt PoE switches.
• IP67 rated. Withstand extreme weathers & rugged deployments.
• Guarantee 15-day money back.
Exclude 3G/4G cellular modem!
Outdoor WiFi Extender
2.4GHz MIMO WiFi 300Mbps
WiFi Coverage 100~260 meters radius
2.4G MIMO Wi-Fi with Booster
2T2R MIMO Wi-Fi and high-gain antennas
Wi-Fi transmission speed up to 300Mbps
Wi-Fi booster inside, cover 110~280yd radius
Support up to 57 concurrent Wi-Fi users
PoE (power over Ethernet)
PoE support IEEE 802.3af/at
PoE injector included, work with 48V PoE switch
Support 100 meters PoE LAN cable
IP67 Waterproof Protection
Designed for rugged deployments
IP67 hardened aluminum alloy case
Waterproof connectors
Intergrated surge protection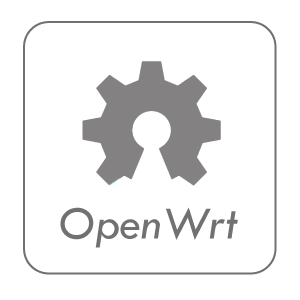 Opensource Hardware
OpenWrt firmware inside V15.05
The bootloader is U-Boot v1.1.3
Full control on the device
2.4G MIMO Wi-FI with Booster
Integrated with 25~27dBm Wi-Fi booster, the outdoor WiFi extender covers up to 100~260 meters radius in the outdoor open area.
Complying IEEE 802.11b/g/n & IEEE 802.3u standards and 2T2R MIMO Wi-Fi technology, the outdoor MIMO WiFi CPE provides high-speed wireless speed up to 300Mbps. It accepts to connect up to 57 concurrent users to the Wi-Fi network.
You can enable/disable Wi-Fi, hide Wi-Fi SSID, encrypt Wi-Fi hotspot, setup firewall, and filter MAC address for the Wi-Fi network.
PoE – Power over Ethernet Cable
Powered by PoE (power over Ethernet), you only need one LAN cable for both power and data. Supports 802.3af/at PoE standards, you can power up the outdoor router with 48Volt PoE switches over as long as 100 meters LAN cable.
The default 48Volt PoE injector and 10-meter LAN cable are included in the package.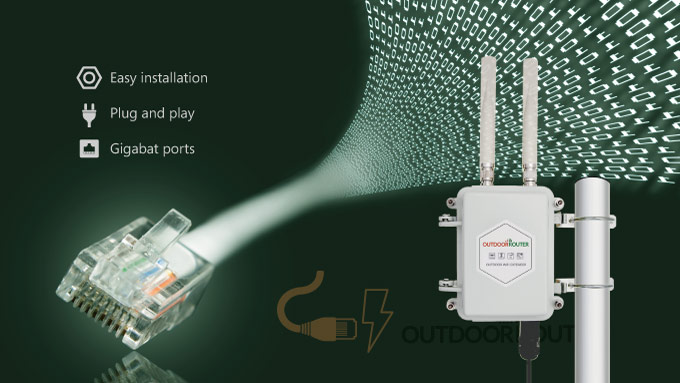 IP67 Rated Waterproof Protection
Ideal to deploy in rural areas such as the park, coast, camping site, construction site and outdoor events of the golf course, outdoor concert, flea market, and business summit.
IP67 hardened industrial-grade aluminum alloy case enclosure the outdoor WiFi extender to withstand extreme weather conditions and rugged deployments. The outstanding metallic case could protect the 4G router from dust and capable of withstanding water immersion between 15 cm and 1 meter for 30 minutes.
What Will You Get in the Package
Package Contents
1 x Outdoor WiFi Extender
2 x Omni Antenna
1 x 10-Meter LAN Cable
1 x 3-Meter LAN Cable
1 x 24~48V PoE Injector
1 x Mounting Set & Tool
CPU:
Qualcomm Atheros QC9531
Frequency:
650MHz
Memory:
DDR3 RAM 512MB
Flash:
SPI FLASH 16MB
LAN Port:
1x10/100Mbps RJ45 port on PoE injector
Indicator:
System & Wi-Fi
Consumption:
< 3 Watt
Temperature:
Working: -40 to 80°C
Storage: -50 to 95°C
Humidity:
10%~90% RH
Installation:
Pole mounted
Wi-Fi Antenna:
Frequency: 2400~2500MHz
\Gain: 5dBi / V.S.W.R.: ≤ 2.0
Input power:
Input: 110~24oVAC 50/60Hz
Output: 48Volt 0.5Amps
PoE standard:
802.3af
Cable length:
Support 50~100 meters
Wiring:
Ethernet 1,2,3,6 / DC+ 4,5 / DC- 7,8
Wi-Fi standards:
IEEE 802.11 b/g/n & IEEE 802.3u
Transmission rate:
300Mbps by 2T2R MIMO Wi-Fi
Frequency:
2412~2484 MHz
Channel:
1~13
Bandwidth:
20/40 MHz or Auto
Output power:
802.11b: 27±2dBm
802.11g: 25±2dBm
802.11n: 23±2dBm
Wi-Fi mode:
11b / 11g / 11n only 11b/g mixed or 11b/g/n mixed
Concurrent user:
57 users
| | |
| --- | --- |
| Bootloader: | EzBoot (192.168.1.1) |
| Firmware: | EV3106 |
| Computer: | Windows XP Vista 7 8/8.1 MAC OS OS X10.7+ |
You may also like…
| | |
| --- | --- |
| SKU: EZR33-Y4E | |
| Cat4 LTE mobile modem 150Mbps | |
| Europe version uses Dual SIM cards | |
| MIMO WiFi 27dBm 150-300 yards | |
| 48V PoE and 100Mbps Ethernet | |
| Waterproof & lighting protection | |
USD $

368
| | |
| --- | --- |
| SKU: EZR20-Y4U |   |
| Cat 4 LTE mobile modem 150Mbps | |
| For UK carriers Vodafone 3 EE BT ... | |
| 2.4G & 5.8G MIMO Wi-Fi 1200Mbps | |
| Dual-core 800MHz router CPU | |
| Commercial ezenos firmware | |
USD $

208
| | |
| --- | --- |
| SKU: EZR33-Y4AF | |
| Cat4 LTE cellular modem 150Mbps | |
| Support all carriers ATT VZW B66/71 | |
| MIMO WiFi 27dBm 150-300 yards | |
| 48V PoE and 100Mbps Ethernet | |
| Waterproof & lighting protection | |
USD $

368