Outdoor WiFi Extender CPE 2.4G MIMO
Outdoor WiFi extender with MIMO 2.4G WiFi hotspots provides max 300Mbps speed rate. It comes with surge protection and a waterproof enclosure for use in outdoor areas and rugged deployments.
Outdoor CPE with 27dBm WiFi boosters – Covers 100~260 meters.
Fast speed up to 300Mbps and supports 57 concurrent users.
Standard 48V PoE – Supports PoE injector switch and DC power.
Waterproof antidust antirust enclosure withstands extreme weather.
Exclude 3G/4G cellular modem!
Outdoor MIMO WiFi Extender CPE
The ultimate solution for extending your WiFi internet coverage in outdoor environments.
With a durable IP67-ranted waterproof enclosure, the outdoor MIMO WiFi extender offers perfect outside WiFi coverage for outdoor installations in residential, commercial, and industrial settings. Broadcasting standalone 2.4G MIMO hotspots on high-gain omnidirectional antennas, the Outdoor WiFi Extender delivers fast and reliable wireless speeds of up to 300Mbps and covers up to 100-260 meters in the outside open area.
How does outdoor WiFi extender works
An outdoor WiFi extender connects to the existing 2.4GHz wireless hotspot via WiFi relay (1) or connects to an internet router by LAN cable via PoE injector (2). The PoE connection eliminates the need for a separate power source and simplifies installation.
Then provides internet connection on its own WiFi hotspot driven by MIMO 1-watt WiFi booster.
2.4G MIMO WiFi Hotspot
1-watt WiFi booster covers 100~250 meters
WiFi transmission speed up to 300Mbps
Support up to 57 concurrent WiFi users
PoE (Power over Ethernet)
PoE supports IEEE 802.3af/at sources
Include 48Volt PoE injector & LAN cable
It also accepts 9~48Volt DC power
IP67 Waterproof Enclosure
Designed for rugged deployments
Waterproof gland and connectors
Integrated excellent surge protection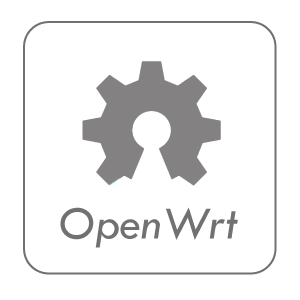 Opensource Router Firmware
Prebuilt full-functional fat AP firmware
Full authority with SSH, Telnet, etc
Free remote access Traversal-Cloud
2.4G MIMO Wi-FI with Booster
Powered by 27dBm (1-Watt) MIMO WiFi boosters, the outdoor WiFi extender covers up to 100~250 meters in the open area.
Complying IEEE 802.11b/g/n & IEEE 802.3u standards and 2T2R MIMO WiFi technology, the outdoor WiFi extender provides fast wireless speed max 300Mbps and accepts to connect up to 57 concurrent users.
You can enable/disable WiFi, hide WiFi SSID, encrypt WiFi hotspot, set up the firewall, and filter MAC address for the WiFi network.
48Volt PoE – Power over Ethernet
The default power source on an outdoor WiFi extender is PoE, short of power over Ethernet. You can use one single LAN cable to send power and data to the extender. It supports 802.3af/at standard 48~52Volt PoE injector and PoE switch. The LAN cable can use up to 100 meters and extend even longer with a PoE extender.
It also supports a regular DC power on 9~48Volt. You can power up the extender with a traditional AC to DC power adapter on the DC power socket.
IP67 Waterproof Enclosure
Built to withstand harsh weather conditions, the Outdoor MIMO WiFi Extender is IP65-rated for dust and water resistance. The device is also equipped with lightning protection and surge suppression, ensuring maximum reliability and protection against power surges.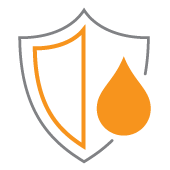 Durable waterproof enclosure designed for extrem environments.
A set of o-rings seals and gaskets against water and dust.
With effective heatsink fins and rain diverters, the WiFi extender works in the temperature range of -40° ~ +80° celsius.
Open-source Powerful WiFi Router Extender Firmware
Easy to set up and manage, the Outdoor MIMO WiFi Extender has a user-friendly web UI interface that allows you to configure settings, monitor performance, and troubleshoot issues from any device with an internet connection. The device also supports multiple operating modes, including AP, Client, and WDS, allowing you to customize your network setup to meet your specific needs.
The Outdoor MIMO WiFi Extender is ideal for extending your wireless coverage to a remote outdoor location, providing access to a large outdoor area, or boosting existing wireless signal strength.
Its superior performance, durable construction, and easy installation make it the perfect choice for anyone looking to enhance their outdoor wireless experience.
What Will You Get in the Package
Package Contents
1 x Outdoor Wi-Fi extender
2 x Omni Wi-Fi antenna
1 x 10-Meter LAN cable
1 x 48V PoE injector
1 x Mounting set & tool
CPU:
Qualcomm Atheros QC9531
Frequency:
650MHz
Memory:
DDR2 RAM 128MB
Flash:
SPI FLASH 16MB
LAN Port:
1x10/100Mbps RJ45 port on PoE injector
Indicator:
System / Wi-Fi / Relay / WAN
Consumption:
< 3 Watt
Temperature:
Working: -40 to 80°C
Storage: -50 to 95°C
Humidity:
10%~90% RH
Installation:
Pole mounted
Measurement:
Extender 180.7 x 160.8 x 53mm
Package:
307 x 249 x 130mm / 2405 gram
Wi-Fi standards:
IEEE 802.11 b/g/n & IEEE 802.3u
Transmission rate:
300Mbps by 2T2R MIMO Wi-Fi
Frequency:
2412~2484 MHz
Channel:
1~13
Bandwidth:
20/40 MHz or Auto
Output power:
802.11b: 27±2dBm
802.11g: 25±2dBm
802.11n: 23±2dBm
Wi-Fi mode:
11b / 11g / 11n only
11b/g mixed or 11b/g/n mixed
Concurrent user:
57 users
2 x Wi-Fi antenna:
Frequency: 2400~2500MHz
Gain: 5dBi / V.S.W.R.: ≤ 2.0
Measurement:
Φ22×180mm
Connector:
N Male
Polarization:
Vertical
Impedance:
50 Ω
Max Input power:
10 Watt
PoE Injector:
Input: 110~240Volt AC50/60Hz
Output: 48Volt 0.5Amps
PoE standard:
802.3af/at
Cable length:
Max 50-meter
10-meter outdoor grade LAN cable included.
Supports max 2x PoE Extenders
Wiring:
Ethernet 1,2,3,6
DC+ 4,5 / DC- 7,8
DC Socket:
Wide range DC 9~48Volt
eg. 12Volt 1.5~2.0Amps
Firmware:
OpenEzen System
Log in:
IP address: 192.168.10.1
Password: root
Computer:
Windows XP Vista 7 8/8.1 MAC OS OS X10.7+
Bootloader:
EzBoot (192.168.1.1)
You may also like…
| | |
| --- | --- |
| SKU: EZT405 | |
| PoE 48/52Volt - IEEE802.3af/at | |
| 5x 10/100/1000Mbps RJ45 | |
US$

50
| | |
| --- | --- |
| SKU: EZT428 | |
| 2.4G Wi-Fi frequency 2400~2483.5MHz | |
| High-gain WiFi antenna 14dBi | |
| Narrow beamwidth - H29° V29° | |
US$

45
| | |
| --- | --- |
| SKU: EZT427 | |
| 2.4G Wi-Fi frequency 2400~2500MHz | |
| High-gain WiFi antenna 14dBi | |
| Wide beamwidth - H70° V80° | |
US$

42