Global 4G Modem Router
4G routers have a variety of mobile modems for global cellular networks.
What is a 4G LTE Modem?
A mobile modem, also called a cellular module, is a wireless modem that connects to the mobile broadband network instead of telephone or cable lines. Most mobile modems support downgraded network modes.
For example, a 4G LTE modem supports 2G GSM and 3G UMTS/WCDMA networks.
4G Router with LTE Modem & SIM Slot
4G router has a built-in mobile LTE modem and SIM card slots.
It uses 4G antennas to pick up mobile signals and connect to mobile networks. The 4G router firmware is optimized to work with mobile modems with dedicated cellular protocols.
Global 4G-LTE Modems
OutdoorRouter has a variety of 4G-LTE modems to adapt to major 3G & 4G cellular networks in different countries. The mobile modems are unlocked to support all the major carriers in your area.
The LTE modem defines performance with the UE Categories. Our 4G routers include CAT1/4/6/12 LTE modems. The higher-grade 4G modems provide faster internet speed and support more LTE bands. Check 4G router categories.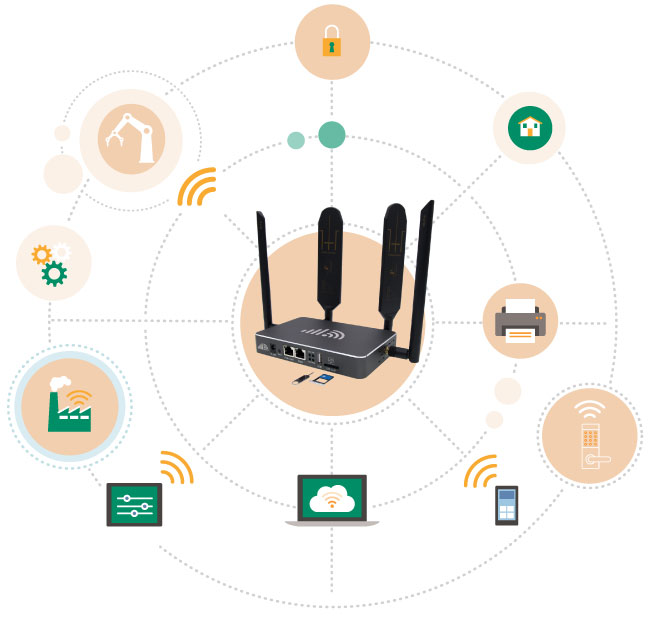 Standalone 4G Modem Router
The 4G modem router works standalone with WiFi hotspots and Ethernet ports.
The wireless WiFi provides fast-speed MIMO WiFi coverage, WiFi relay repeater, and Guest WiFi. The RJ45 Ethernet port outputs wired Internet to computers and switches.
Multiple 4G Modem Gateway
4G modem with mobile backup connection to improve your internet connection stability. You can add multiple internet connections to the 4G modem router, such as WiFi relay and WAN cable internet.
Dual SIM card slots are included in some OutdoorRouter models.
We have guaranteed safe express delivery from global warehouses and local shipment to the UK, USA, Canada, Australia, and Germany.
You may return the shipment for a full refund within 15 days, and you will get the 1-year quality warranty from the date of receiving the shipment.
Full-scale Technical Supports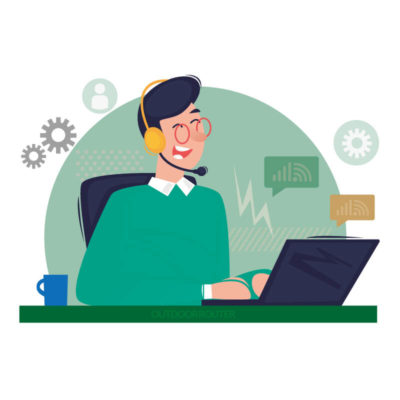 The network configurations can be complicated for many users. Do not worry! We take care of all your network issues.
We love to hear from you!
We provide tested tutorials and online manuals. In addition, there is a vast online guidance for open-source 4G router firmware.