Global SIM-Card Modem Router
Flexible 4G/5G mobile SIM-Card internet solutions for worldwide deployment
What is a SIM Card Modem Router?
A SIM-card modem router is a standard network router with an extra 4G/5G mobile modem inside and SIM card slots. It uses a SIM card to connect to the broadband mobile network and provides Ethernet and wireless WiFi connectivity for accessing the internet.
4G/5G Mobile Modem with SIM Card Slot
The 4G/5G SIM card modem router provides a flexible internet solution for sharing a cellular data connection by combining a modem and router in one device that accepts SIM cards from various mobile carriers.
Global Roaming Mobile Modems
A global roaming mobile SIM card router supports the major 3G 4G 5G frequency bands used by worldwide cellular network providers. It provides flexible cellular connectivity using local or roaming SIM cards worldwide for international mobility and multi-carrier redundancy.
Here are the typical mobile modem routers supporting global roaming on the right side. Please check further below about the selective 4G/5G frequency spectrum for use in specific countries.
Selective Global Modem Solutions
Besides the global roaming modems, we offer mobile modems with selected bands to support specific mobile frequencies using target areas and countries. The key benefit is a lower price without reducing working performance.
Below are the typical models for use in the UK, USA, Australia, and Europe. The European models usually support work in EMEA areas, including Europe, Africa, and the Middle East.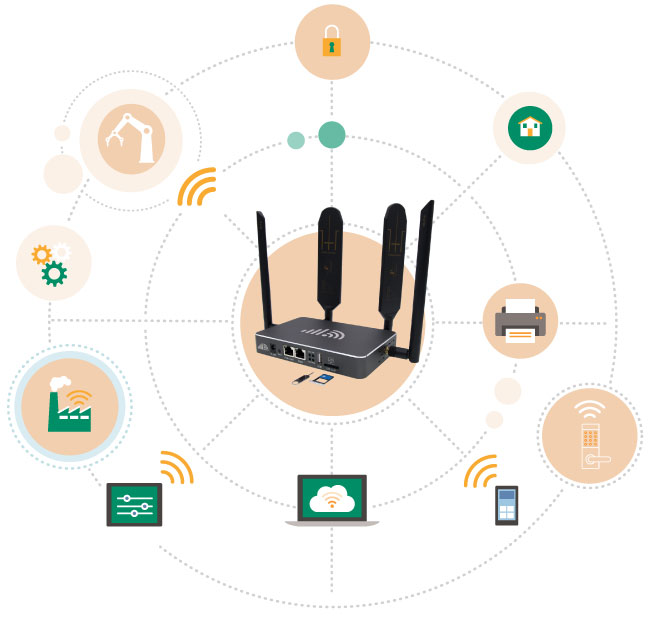 Standalone 4G Modem Router
The 4G modem router works standalone with WiFi hotspots and Ethernet ports.
The wireless WiFi provides fast-speed MIMO WiFi coverage, WiFi relay repeater, and Guest WiFi. The RJ45 Ethernet port outputs wired Internet to computers and switches.
Multiple 4G Modem Gateway
4G modem with mobile backup connection to improve your internet connection stability. You can add multiple internet connections to the 4G modem router, such as WiFi relay and WAN cable internet.
Dual SIM card slots are included in some OutdoorRouter models.
We have guaranteed safe express delivery from global warehouses and local shipment to the UK, USA, Canada, Australia, and Germany.
You may return the shipment for a full refund within 15 days, and you will get the 1-year quality warranty from the date of receiving the shipment.
Full-scale Technical Supports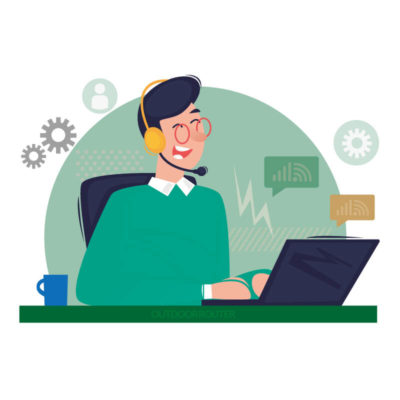 The network configurations can be complicated for many users. Do not worry! We take care of all your network issues.
We love to hear from you!
We provide tested tutorials and online manuals. In addition, there is a vast online guidance for open-source 4G router firmware.